Latest News and Events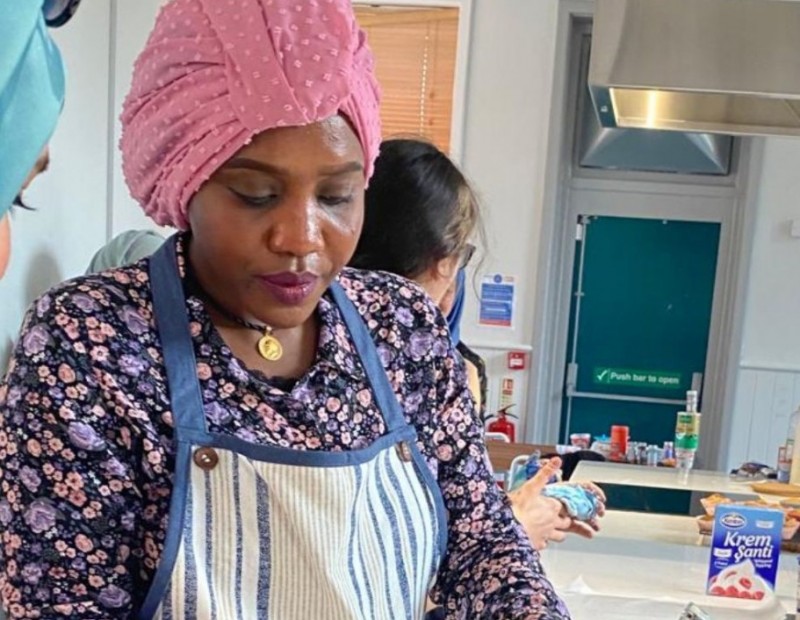 22 Nov 2022
Born to be a Baker - Neama from Sudan
"I arrived with my family to Exeter in 2019. My husband and I found life difficult here in the beginning. Everything was very different from Sudan – the customs, the weather, the language, the accents and the people. Slowly with RSD's help, we learnt more about life here. Our children started going to school and now their English is much better than mine! My husband has also found a job as a security officer.
"Two years ago, on my son's birthday, I bought a cake from a supermarket. Although it looked nice, we didn't like the taste of it. This made me think that I should learn to bake. So during lockdown I signed up for an online baking course. I baked lots of cakes, which was not easy at first but I'm more confident now. I've been on more online courses and have watched many YouTube videos on baking. I can now bake cakes not just for my family, but also for friends and my kind neighbours. I've also run baking workshops and have a Level 2 Food Hygiene certificate.
"Although I still struggle with English, I'm proud of what we have achieved as a family. As well as looking after my children, my husband and I attend English and IT classes. I volunteered for a charity for a year and I'm now applying to volunteer in a bakery. One day I would like to own a cake shop!
"We received a lot of support from RSD in the beginning, but now I make my own GP appointments and I can talk to the school teachers about my children."
Souad still supports me with more complicated issues, like finding another house for us in Exeter."
Neama, supported by the VPRS project
*This story originally appeared in Refugee Support Devon Annual Review 2021-2022, which you can read here.