Latest News and Events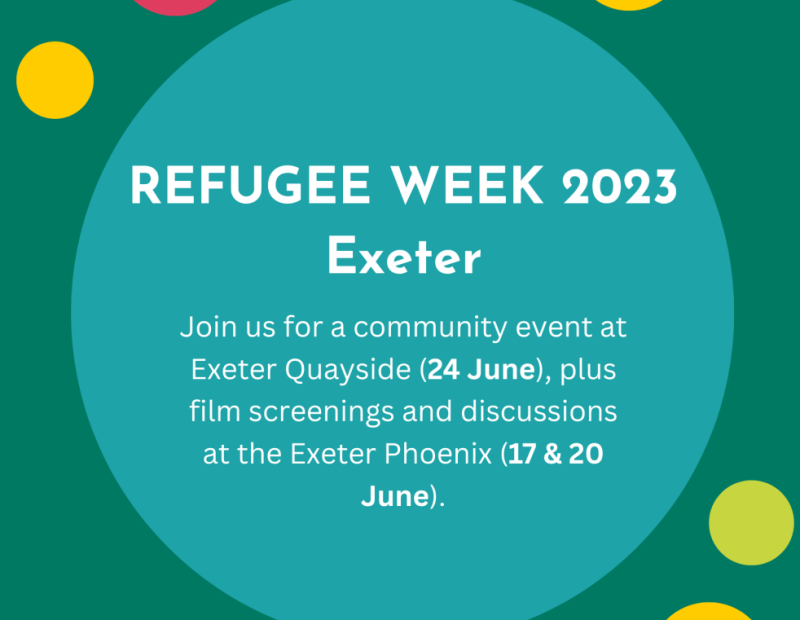 26 May 2023
Refugee Week 2023 - Saturday 24 June event at Exeter Quay
Join us for a day of fun, activities, arts and culture!
National Refugee Week, which takes place every June, is a moment to get together and honour the culture and resilience of asylum seekers and refugees in the community.
This year in Exeter we have an exciting day planned and everyone is invited! Together with other local charities and organisations which support refugees in our area (full list below) we are taking over the Transit Shed space on the Quay on 24 June and members of different communities living in Exeter will be setting up activities including arts and crafts, live music and, of course, food!
The theme for this year's Refugee Week is COMPASSION. We hope you can join us and show what active compassion looks like!
Please share this page and the event poster with your networks - thank you!
Organisations involved in the 24 June event:
Refugee Support Devon, Exeter City of Sanctuary, Devon County Council, Devon Ukrainian Association, Wellbeing Exeter, HikMat, Exeter Communities Together, Inclusive Exeter…. And more!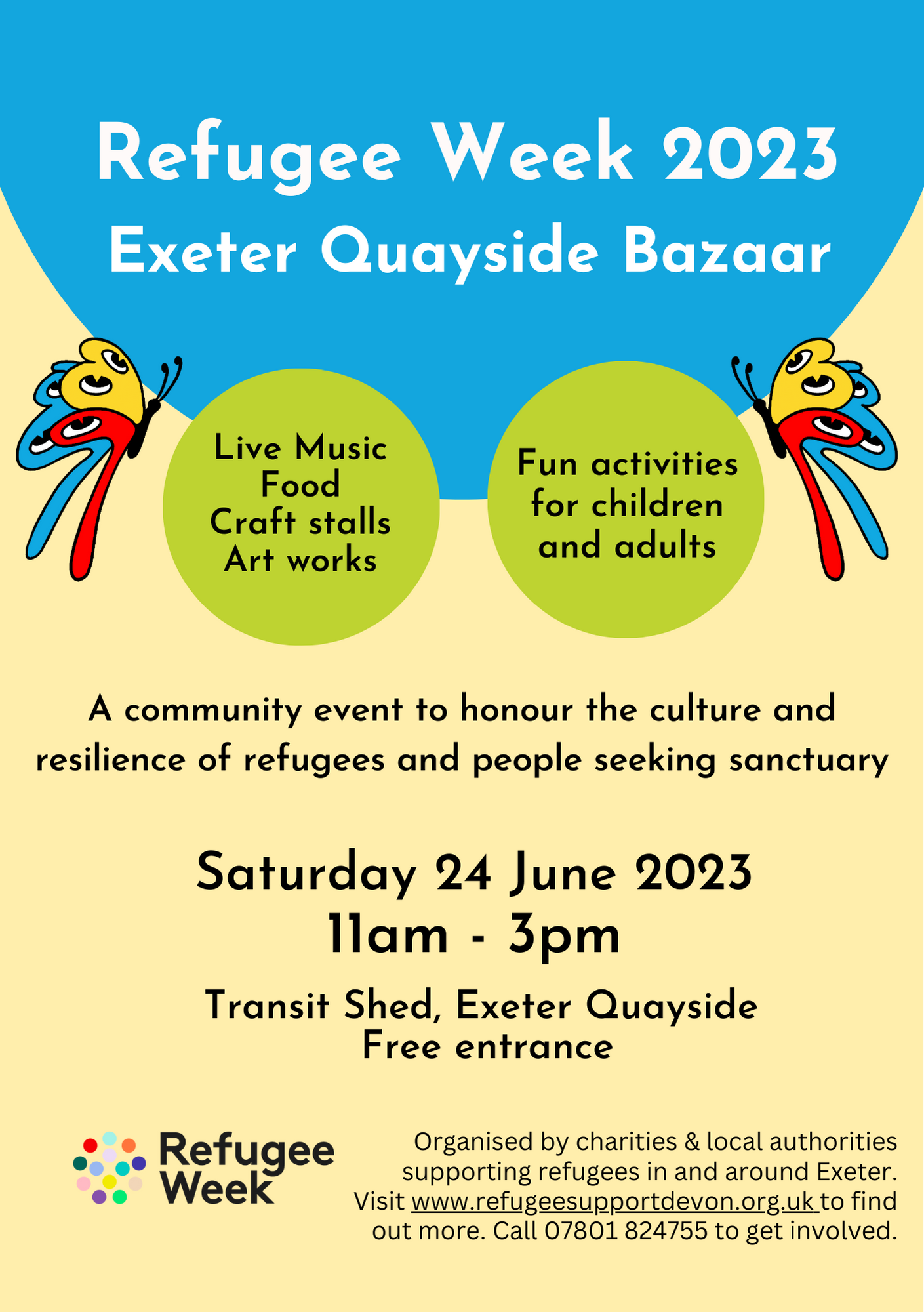 And - there's more!
In the run-up to the event at the Quay we will be showing two films in collaboration with Exeter Phoenix:
Sat 17 June, 3pm - On Our Doorstep + Director (Tom Laurance) Q&A
On Our Doorstep delves deep into an area of the ongoing refugee crisis that rarely reaches the press. With NGOs being blocked by red tape and an absence of any positive action by French or British authorities, the film is a behind-the-scenes look at the extraordinary grassroots movement that rose to aid the refugees in Calais, and the community that sprang up there, before it was forcefully demolished.
Tues 20 June, 5:15pm - Limbo + discussion
Limbo is a wry and poignant observation of the refugee experience, set on a fictional remote Scottish island where a group of new arrivals await the results of their asylum claims. It centres on Omar, a young Syrian musician who is burdened by his grandfather's oud, the king of Arabic music instruments, which he has carried all the way from his homeland.