Latest News and Events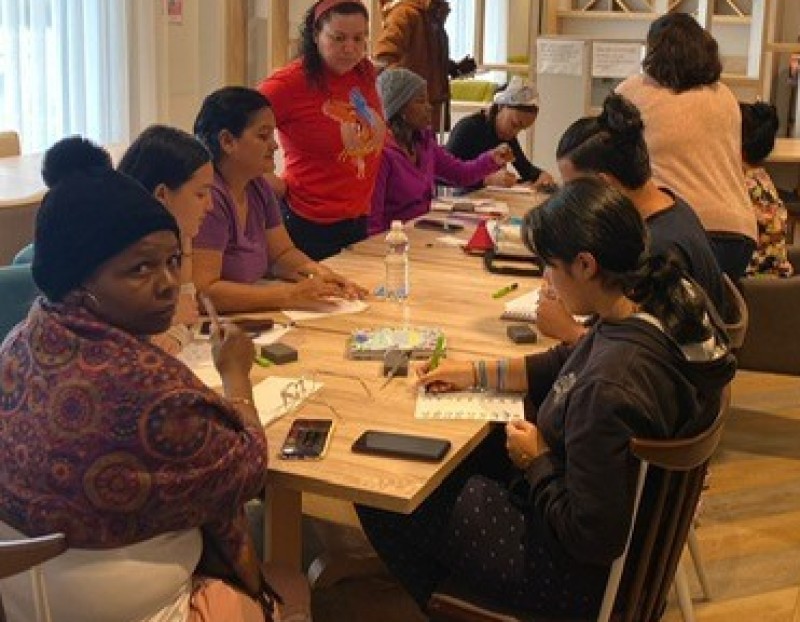 06 Sep 2023
RSD leads on local response to initial accommodation hotels
RSD supporting asylum seekers in Devon hotels.
In February 2022 the Home Office opened the first of Devon's Initial Accommodation Hotels for asylum seekers in Tiverton. Even without funding, Refugee Support Devon took the lead in a coalition of refugee support organisations to aid the first 70 asylum seekers upon arrival.
After the hotel in Tiverton was abruptly closed in April 2022, three hotels were opened in Torbay. The first of which RSD attended to interview residents and identified 12 asylum seekers who claimed to be under 18 years old but were recorded and accommodated as adults by the Home Office.
In November 2022 a hotel of around 150 asylum seekers was opened in Ilfracombe, North Devon. RSD provided training support, interpreting costs, and sim cards for the Pickwell Foundation, a local support organisation with the resources to implement an improved support package using a toolkit that we developed.
On incredibly short notice, in December 2022 a hotel opened in Exeter to house 70 single male asylum seekers who arrived with little but t-shirts and flip-flops to face the cold British weather. Again, we found a number of cases where age assessments needed to be conducted, and, alongside funding from Exeter City Council and Devon County Council, we employed a part-time hotel coordinator, Jury Arevalo. Jury withheld her own personal and professional experience as a refugee in supporting newly arrived asylum seekers and made a fantastic start in implementing our support plan in the week before Christmas. RSD continues to support hotels in Torbay.
In February 2023 the Home Office opened what was, at the time, the largest hotel housing asylum seekers in the UK, with a population of 300 – 325 residents: 100 children, 160-170 women, and 30- 40 adult males. The hotel's location was incredibly isolated and there was an urgent need to settle families in, ensure the children were allocated schools, and begin the process of supporting asylum seekers through a tough and adversarial asylum process. RSD led on both the Exeter hotels, supporting welfare needs and providing the appropriate legal advice and necessary support. We at RSD welcome the arrival of more support agencies from all sectors.
The scale of the humanitarian crisis means that we cannot meet all of the needs presented by close to 400 newly arrived asylum seekers, but RSD has been at the forefront of support for all residents in asylum hotels in Devon over the past two years and has developed expertise through this experience.