Latest News and Events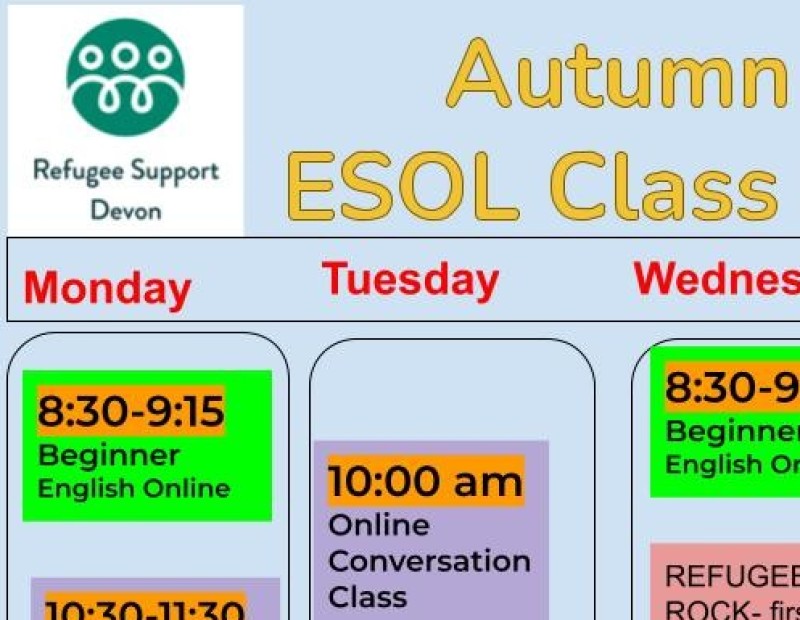 05 Oct 2023
RSD's autumn ESOL programme confirmed!
RSD's ESOL programme for autumn 2023 has now been finalised. For the complete programme please click here.
Clients wishing to enrol on our autumn classes are asked to e-mail our ESOL coordinator, Jen, or complete our online registration form here.
Please share this information as widely as you can with your networks - thank you!